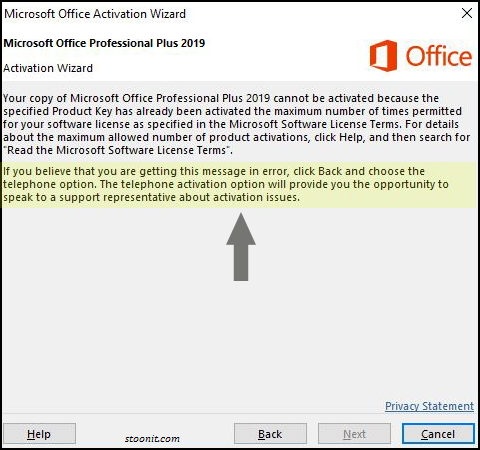 Microsoft office software suite is one of the most used microsoft product, you can activate it online in the office website, setup.office.com by following simple steps or you can activate it by phone.
Before you follow this tutorial you must buy your Microsoft office product key, get it here: Microsoft office 2019 product key Microsoft office 2016 product key
In this tutorial we will show you how to activate Microsoft office 2019 and 2016 by phone. step by step:
1- Open an Office application, such as (Word, Excel, Powerpoint…).
2- A licence window will be prompted, Accept the license agreement.
Activation will be done automatically, if is not the case, do the following steps:
When the Activation Wizard appears, select the option I want to activate the software by telephone and click on Next..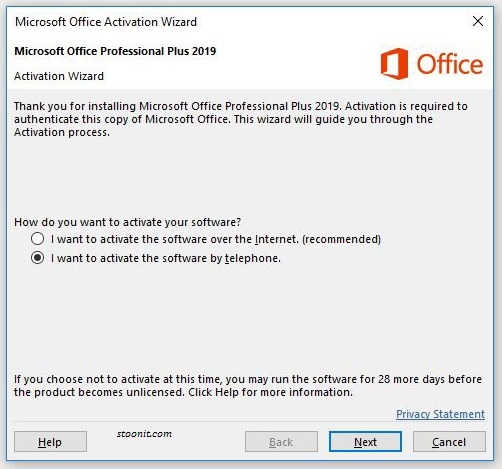 If the Activation window does not appear, create a new blank document, and go to « File -> Account and select Activate Product .
step 1:
In step 1 (check next screenshot) select your location and then call the Product Activation Centre phone number that appears below the selected country or region.

step 2:
When prompted, provide the installation ID that appears in step 2.

step 3:
The Product Activation Center will provide a confirmation ID, enter it in the Activation Wizard in step 3.

Click on next and follow the instructions to complete the activation process.
If you get any problem contact us by our contact form and we will help you in your Microsoft office activation process.